A simple, modest and fun-loving approach to life
In Thailand, fun is more than an adjective, it is a way of life rooted in the culture of sanook 1. Thais infuse everyday moments with fun, be it by gentle teasing or playful bantering with others 2. Communal spaces such as markets and street food stalls facilitate social interactions where sanook happens. The Thais even take it to the street with elephants and water guns during the holy water festival Songkran.
Steep in Buddhist traditions, Thais also appreciate a life of contentment and modesty 3. Adopting a mai pen rai attitude (meaning "no worries, no problem"), Thais try not to get ruffled by small daily transient inconveniences 4. Ubiquitous Buddhist temples and household Buddha statues serve to remind Thais of this way of life.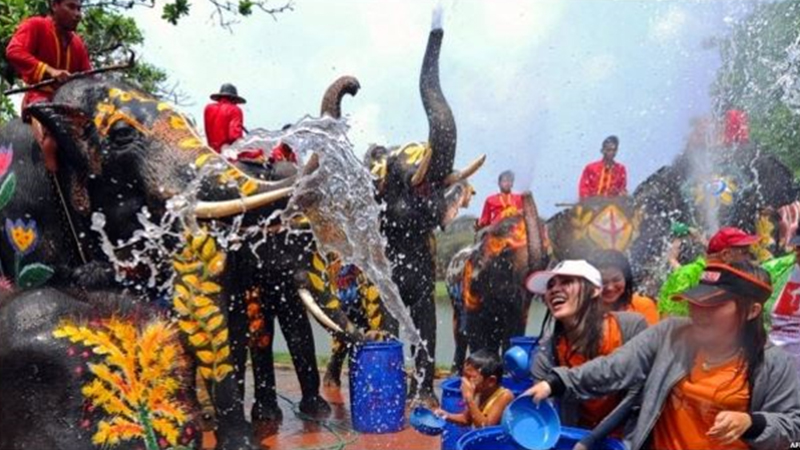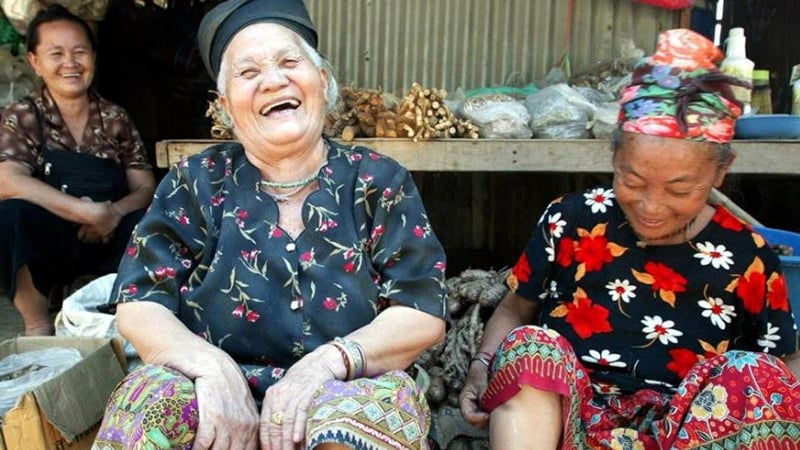 สนุก /sà-nùk/
verb.
To have a good time
Whilst every culture has a word for 'fun', in Thailand, more than a verb, sanook is elevated to an ethos, a way of life that intrinsically permeates how Thais think about and do things, almost to the extent that "If it's not sanook, it's not worth doing"
How consumers are changing
Balancing the scale, reinventing sanook
As urbanisation spreads across Thailand, life becomes more stressful in the face of job demands, shrinking space and traffic jams, all of which tug against the Thai sanook spirit and pace of life 5. To counter the stress, Thais increasingly seek a balance of productivity and fun, progress and contentment, materialism and spirituality.
In addition, globalization and digital connectivity increasingly expose the Thais to other cultures. Thais progressively adopt new ideas and values – not just from the West, but also closer to home in North Asia (e.g. Japan and Korea). Thais now look for novel stimulation and extraordinary experiences from their online and offline world, reinventing sanook for the modern times.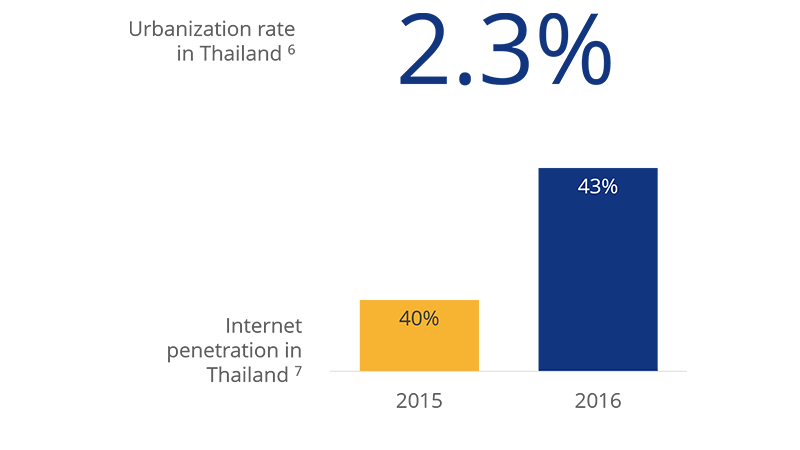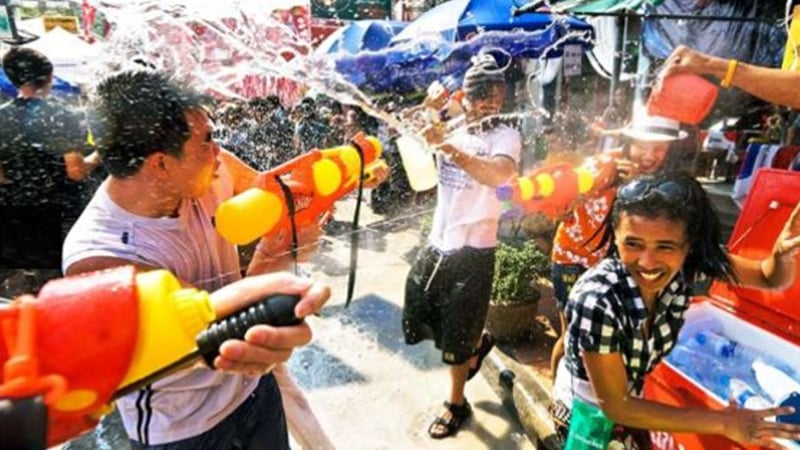 Thailand yesterday
Steep in Thai traditions and culture
Life of simplicity rooted in Buddhism
Sanook: ordinary moments with a fun twist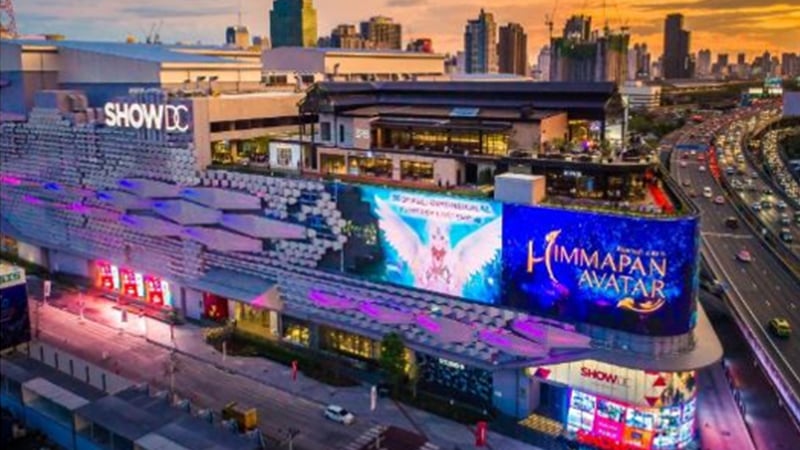 Thailand today
Blend of national traditions and global influences
Balancing between simplicity and progress
Sanook reinvented: extraordinary and novel experiences (online or offline)

Retail space reimagined for sanook+
Caught between modern demands and the sanook way of life, Thai consumers are seeking more flexibility, balancing between work and fun, stimulation and relaxation, the everyday and the extraordinary.
Retail spaces are adapting to this need by offering a holistic lifestyle experience rather than just shopping for consumers 10, to bring about sanook but also to meet other needs. Retail spaces increasingly let people to do more, such as work, relax, learn, etc. gearing up and winding down as they wish.
Retailers are also adding new takes on sanook, utilizing spaces in flexible ways to create relevant pop-up experiences and offer limited-time trendy products and services.
On the other hand, living spaces are also changing, with sophisticated consumers working with forward-thinking architects to make their homes more multi-functional.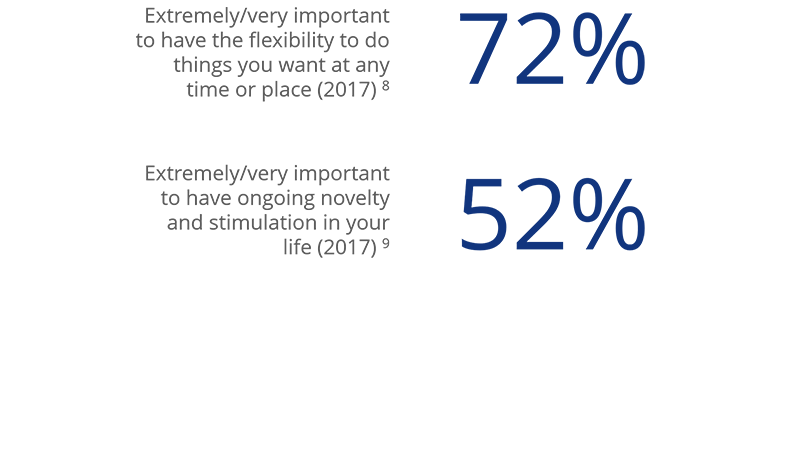 Think Space B2S Nakhon Ratchasima
Think Space located on the 4th floor of Central Plaza Nakhon Ratchasima is a fun multi-use space for young Thais to work, learn and play 11.
Offering a lifestyle space in the relatively industrial area of Bangkok, Think Space becomes a landmark location where students, young executives and young entrepreneurs love to spend their time in 12.
The space offers a variety of retail offers and facilities, with eateries, coffee bar, book store, meeting spaces, various zones where people can meet new faces and bond over games or activities 13.
Think Space allows consumers to flexibly switch between sanook and the more serious side of modern urban life.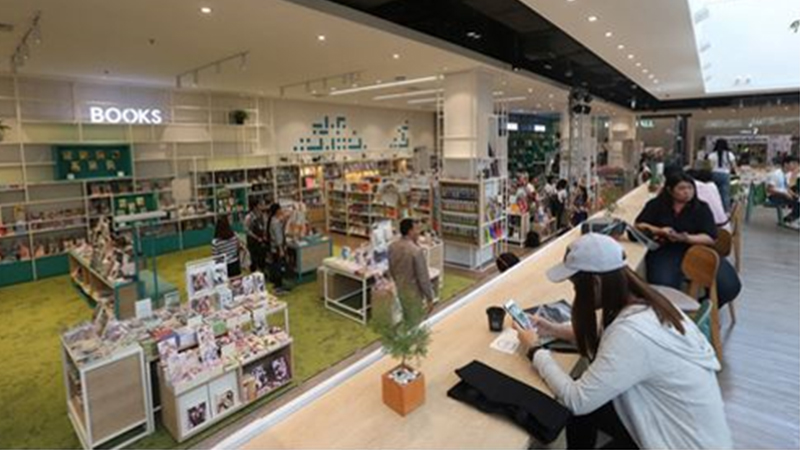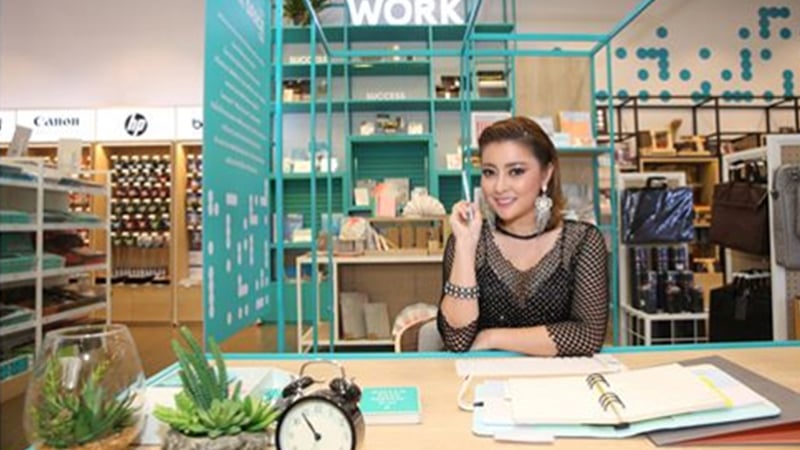 Mixed Use Building by EKAR Architects
EKAR Architects, a local Bangkok-based architecture agency, has designed and built a multi-functional space for a sibling pair - one sibling a pharmacist, the other sibling a vet - where they can live, work and relax 14.
The mixed-use building consists of two sides – one side containing the vet's home, his clinic and pet shop. The other side contains the pharmacist's home, a pharmacy, hostel and café with meeting rooms and a reading corner 15.
The building has a mix of private spaces and communal spaces such as planted courtyards with trees and natural sunlight where people can slow down and reconnect with nature. The entire building is shielded from the pollution, hustle and bustle of the outside world by concrete perforated walls 16.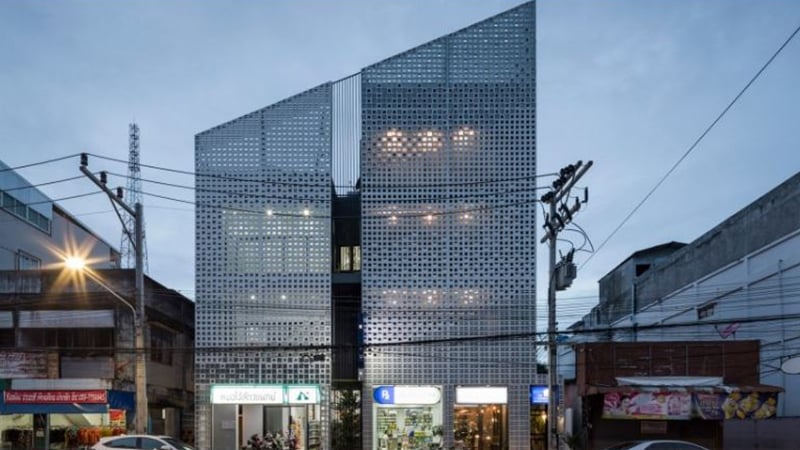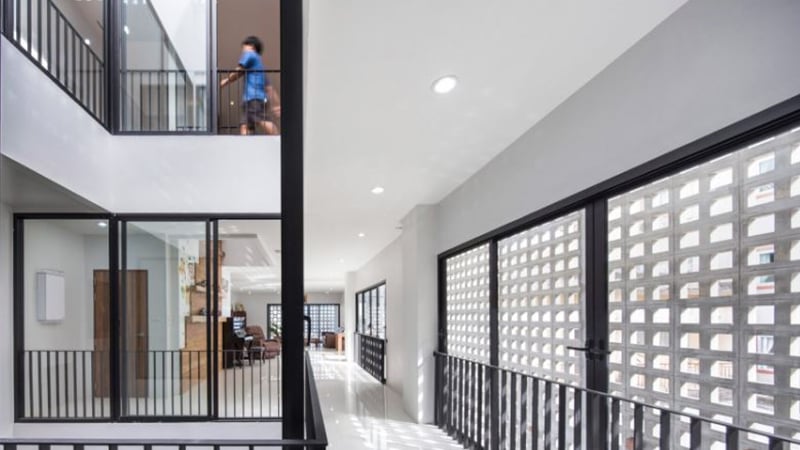 Open House at Central Embassy Tower
Open House is a dynamic and modern space where Thais can eat, shop, work, learn, play, relax and even take a nap. It aims to be an appealing place where people not only want to visit, but spend their entire day 17.
The 7,000 square meter space contains restaurants, bars, bookshop, art galleries, design shops, playgrounds, co-working spaces with free wifi, weaved together seamlessly to create a stimulating and layered experience 18. It also has a Greenhouse area with natural lights and greeneries resembling a natural park to for those seeking a pause from the daily hustle 19.
To cater to today's ever-changing consumer needs, it partners with less traditional tenants, creating pop-up experiences and hosting relevant one-off workshops and events 20.
Despite being located in an upmarket shopping area, Open Space is an accessible to all, including those with more limited budget 21.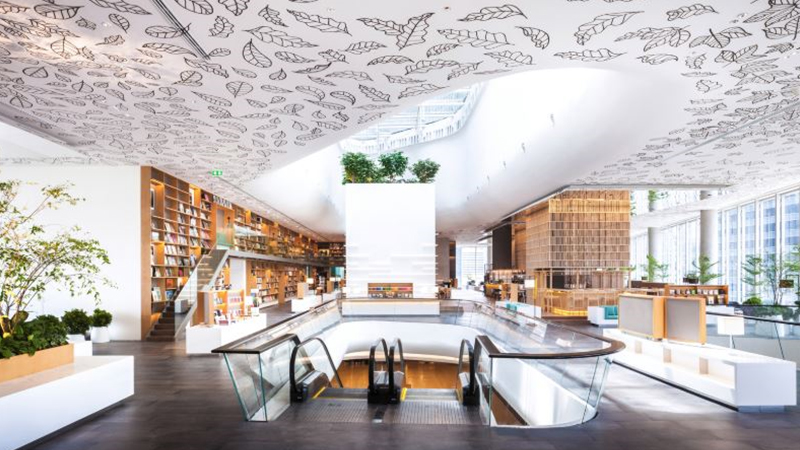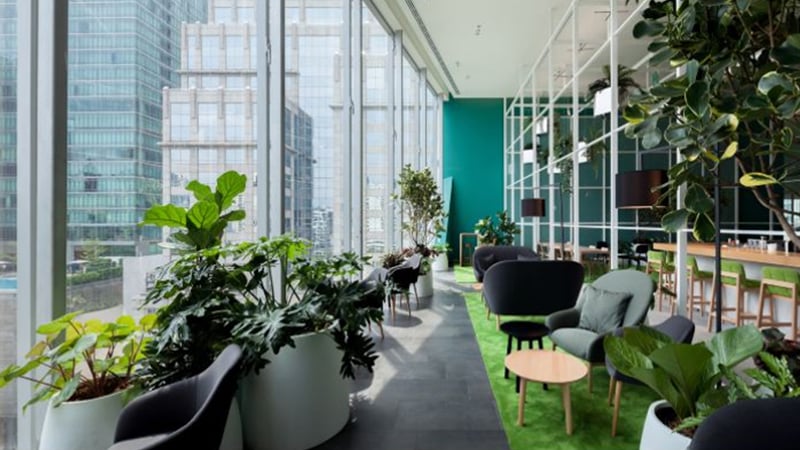 References
In Thailand, It's More than Fun, It's Sanuk, 2014,
https://www.christinebedenis.co/2014/06/17/more-fun-sanuk
The Country Where Fun is a Way of Life, 2015,
http://www.bbc.com/travel/story/20151119-can-thailand-teach-us-all-to-have-more-fun
Culture in Thailand,
https://www.reachtoteachrecruiting.com/guides/thailand/culture-in-thailand/
The Country Where Fun is a Way of Life, 2015,
http://www.bbc.com/travel/story/20151119-can-thailand-teach-us-all-to-have-more-fun
The Urbanization of Bangkok: Its Prominence, Problems, and Prospects,
http:// archive.unu.edu/unupress/unupbooks/uu11ee/uu11ee0z.htm
Urbanization in Thailand is Dominated by the Bangkok Urban Area, 2015,
http://www.worldbank.org/en/news/feature/2015/01/26/urbanization-in-thailand-is-dominated-by-the-bangkok-urban-area
Internet Penetration Rate Thailand, 2017,
https://www.statista.com/statistics/765488/internet-penetration-rate-thailand/#0
Kantar Consulting Global MONITOR, 2017
Kantar Consulting Global MONITOR, 2017
Siam Discovery – a New Mall in Bangkok That's Redefining the Retail Experience, 2017,
http://shout.sg/siam-discovery-a-new-mall-in-bangkok-thats-redefining-the-retail-experience/
An Insider's Guide to Bangkok, 2018,
https://www.wsj.com/articles/an-insiders-guide-to-bangkok-1481823474
Thinking and Creating in Korat, 2017,
http://www.nationmultimedia.com/detail/lifestyle/30331301
Thinking and Creating in Korat, 2017,
http://www.nationmultimedia.com/detail/lifestyle/30331301
EKAR Architects Designs Concrete-Block Thailand House for Vet and Pharmacist Siblings, 2017,
https://www.dezeen.com/2017/05/21/multi-place-house-ekar-architects-thailand-siblings
EKAR Architects Designs Concrete-Block Thailand House for Vet and Pharmacist Siblings, 2017,
https://www.dezeen.com/2017/05/21/multi-place-house-ekar-architects-thailand-siblings
EKAR Architects Designs Concrete-Block Thailand House for Vet and Pharmacist Siblings, 2017,
https://www.dezeen.com/2017/05/21/multi-place-house-ekar-architects-thailand-siblings
It's Open House at the 'Palace', 2017,
http://www.nationmultimedia.com/detail/lifestyle/30310974
It's Open House at the 'Palace', 2017,
http://www.nationmultimedia.com/detail/lifestyle/30310974
Klein Dytham Blends Books with Work and Play Within AL A's Central Embassy in Bangkok, 2017,
https://www.designboom.com/architecture/klein-dytham-open-house-greenhouse-amanda-levete-central-embassy-bangkok-08-06-2017
Open House at Central Embassy/ Klein Dytham Architecture, 2017,
https://www.archdaily.com/876181/open-house-at-central-embassy-klein-dytham-architecture
It's Open House at the 'Palace', 2017,
http://www.nationmultimedia.com/detail/lifestyle/30310974
You may also be interested in