Visa welcomes Ratchanok Inthanon to Team Visa for Olympic Games Tokyo 2020
09/05/2019
The former world's number one to become the first-ever Thai athlete on the Team Visa Olympic roster.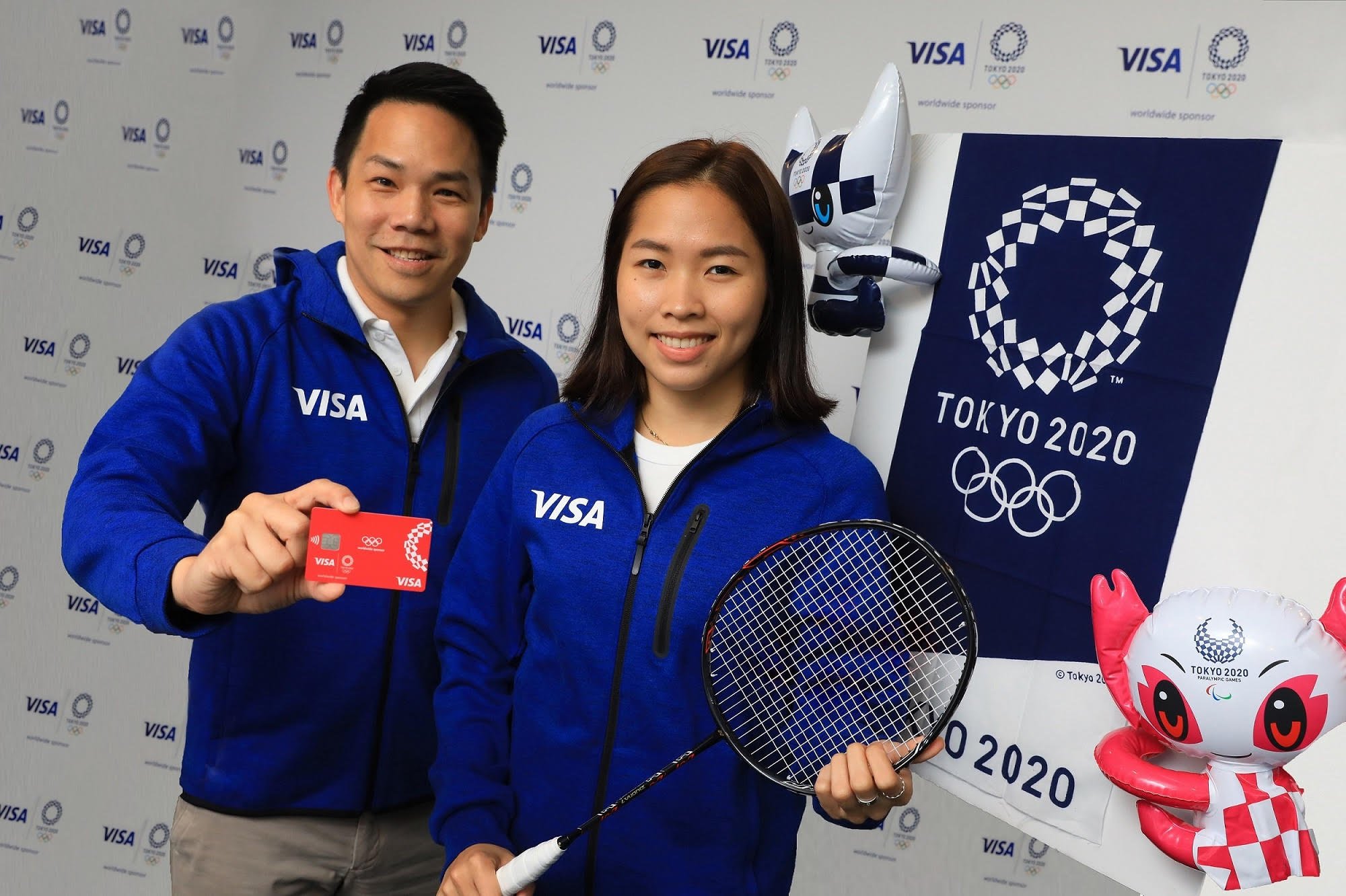 (From left to right, Mr. Suripong Tantiyanon, Country Manager, Visa Thailand, and Ms. Ratchanok Inthanon, Badminton Player)
Visa, the global leader in digital payments and worldwide sponsor of the Olympic and Paralympic Games, today announced it has welcomed "Nong May" Ratchanok Inthanon, the first Thai athlete to join Team Visa ahead of the Olympic Games Tokyo 2020.
Ms. Ratchanok, a badminton player, is one of the most celebrated and successful Thai athletes, who became the world's number one in 2016. She has amassed nearly 400 wins worldwide collecting 23 titles and is currently ranked number six in the world.
Mr. Suripong Tantiyanon, Country Manager, Visa Thailand said: "Visa is a proud sponsor of the Olympic Games Tokyo 2020 and it is a great honor to welcome "Nong May" Ratchanok Inthanon to Team Visa. We believe she is the perfect embodiment of what the Visa brand stands for, as she pushes boundaries every day in everything she does. We are excited to cheer her on and will be by her side every step of the journey as she continues her pursuit of the Olympic gold in Tokyo next year."
"I'm thrilled to be a part of Team Visa. Having the support of a global brand like Visa makes it possible to achieve excellence in my sport as I continue the quest for my first Olympic gold," said Ms. Ratchanok.
A global Olympic partner for more than 30 years and Paralympic partner since 2003, Visa founded its Team Visa program in 2000, with the aim of providing athletes with the tools, resources and support they need to achieve their lifelong dreams, both on and off the field of competition, regardless of their origin or background. To date, Visa has supported more than 400 athletes.
About Visa
Visa Inc. (NYSE: V) is a global payments technology company that connects consumers, businesses, financial institutions, and governments in more than 200 countries and territories to fast, secure and reliable electronic payments. We operate one of the world's most advanced processing networks — VisaNet — that is capable of handling more than 65,000 transaction messages a second, with fraud protection for consumers and assured payment for merchants. Visa is not a bank and does not issue cards, extend credit or set rates and fees for consumers. Visa's innovations, however, enable its financial institution customers to offer consumers more choices: pay now with debit, pay ahead with prepaid or pay later with credit products. For more information, visit https://usa.visa.com/, visacorporate.tumblr.com and @VisaNews.