Visa launches "Team Shop Chat Thai" lucky draw campaign to help power Thailand's economic recovery
08/20/2020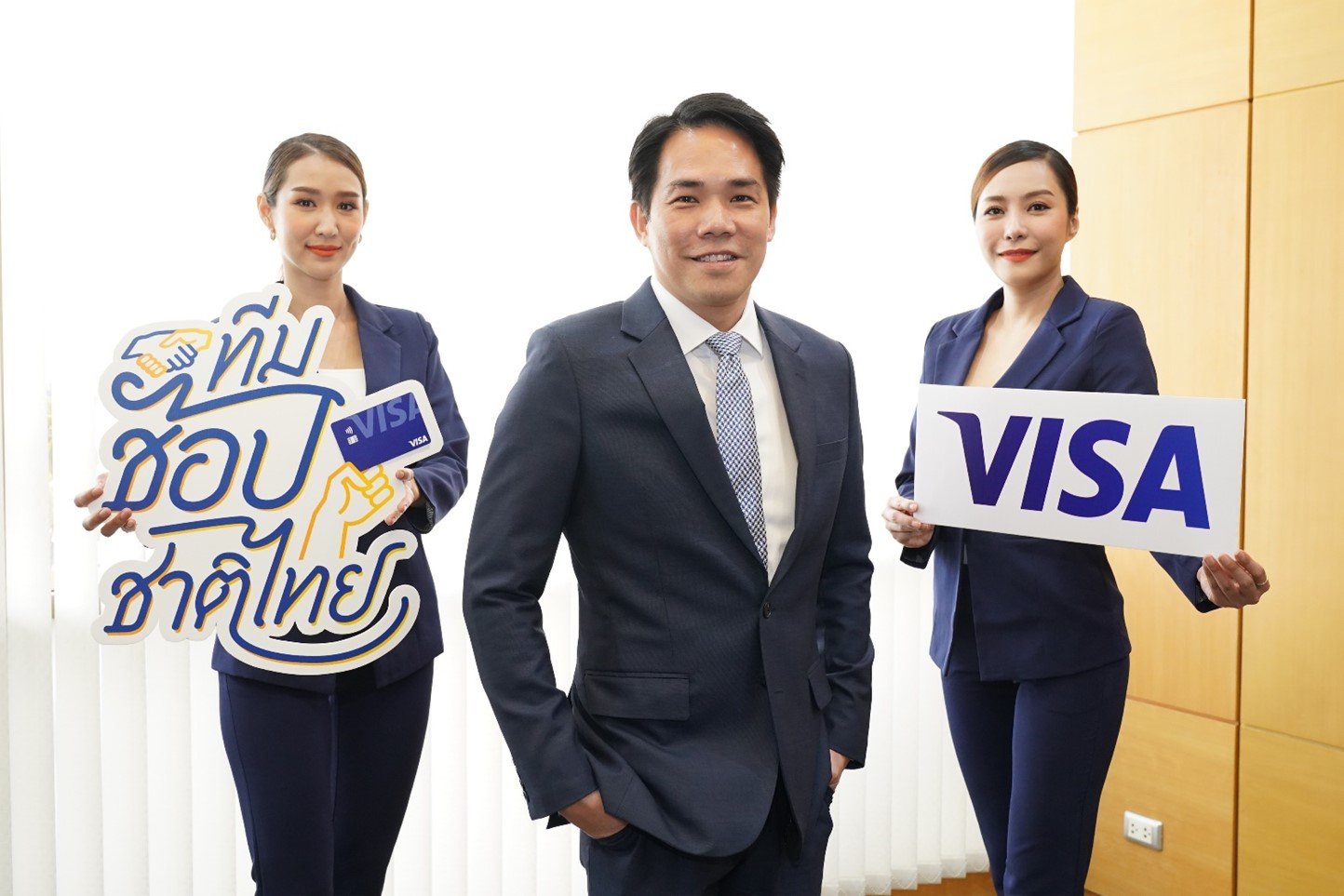 Visa, the world's leader in digital payments, today announced the launch of "Team Shop Chat Thai" lucky draw campaign offering rewards to Visa cardholders. The campaign is a collaborative effort led by Visa, along with its bank and merchant partners, to stimulate local economic activities and support Thailand's economic recovery.
Under the campaign, Thai shoppers stand a chance to win prizes worth up to 2,000 baht when spending a minimum of 1,000 baht per receipt on their Visa cards, including credit, debit or prepaid.
Prizes include a 2,000 baht hotel stay, Thai Smile air tickets to the value of 2,000 baht, and 1,000 baht worth of entry tickets to tourist destinations in Bangkok, Pattaya, Chiang Mai and Phuket. The total prize pool will see 2,000 prizes to be given away worth a total of 3,000,000 baht. The campaign runs from today to 30 September 2020.
Visa has recently announced its cooperation with the Tourism Authority of Thailand (TAT) to expand the acceptance of digital payment locations in Bangkok and five major tourist cities across the nation in a bid provide local businesses with a more hygienic digital payment option and help recapture consumer confidence. Visa has also collaborated with Thailand's leading FinTech companies to make it easier and faster for Thai social commerce sellers, including individual sellers and small businesses on social media platforms, to accept Visa card payments.
Please visit www.visa.co.th for more information.
About Visa
Visa Inc. (NYSE: V) is the world's leader in digital payments. Our mission is to connect the world through the most innovative, reliable and secure payment network - enabling individuals, businesses and economies to thrive. Our advanced global processing network, VisaNet, provides secure and reliable payments around the world, and is capable of handling more than 65,000 transaction messages a second. The company's relentless focus on innovation is a catalyst for the rapid growth of connected commerce on any device, and a driving force behind the dream of a cashless future for everyone, everywhere. As the world moves from analog to digital, Visa is applying our brand, products, people, network and scale to reshape the future of commerce. For more information, visit About Visa, visacorporate.tumblr.com and @VisaNews.