Visa launches "Tap to Pay" educational video to help Thais adapt to new normal
07/02/2020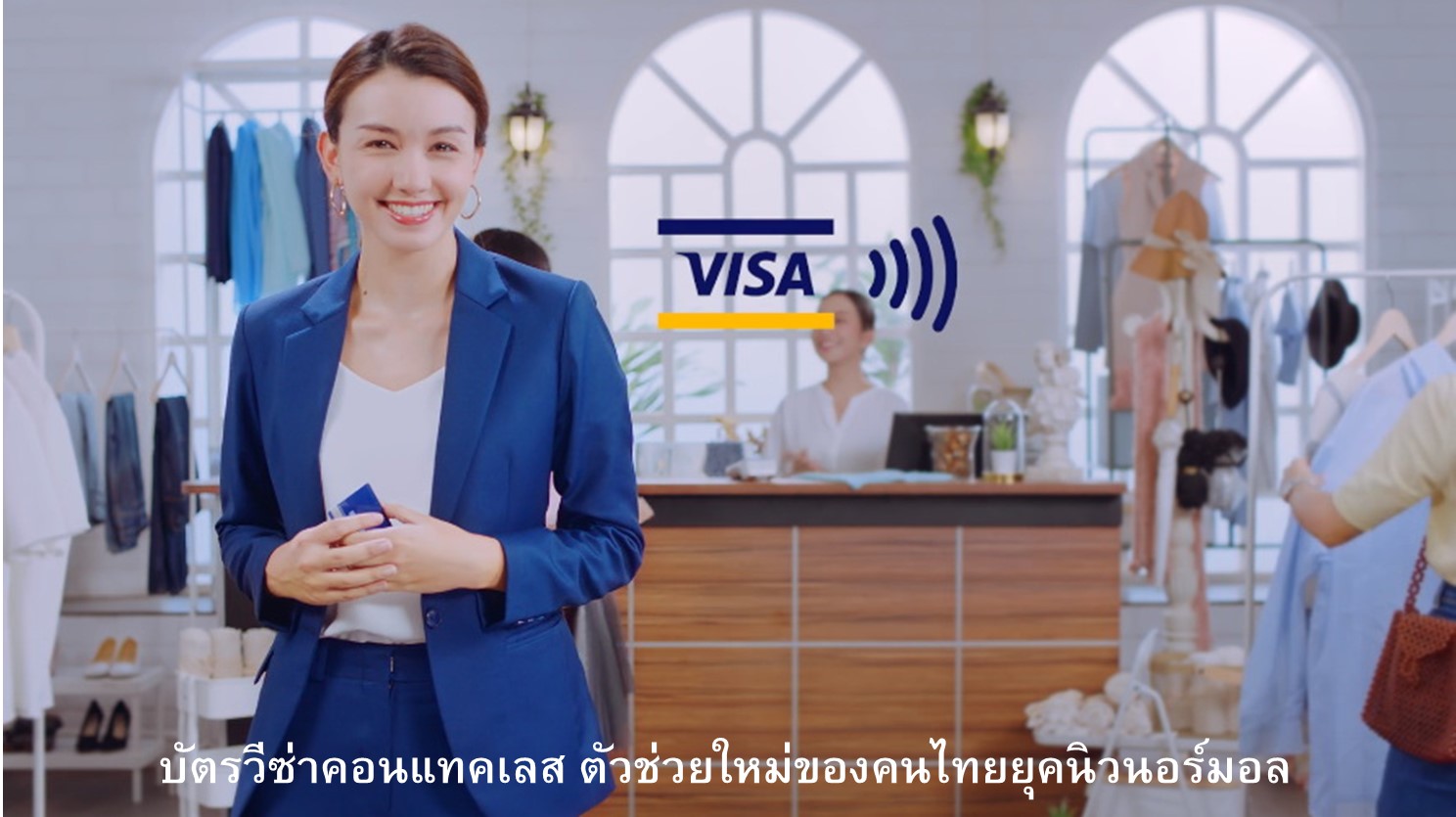 Visa, the world's leader in digital payments, today debuted a new "Tap to Pay" educational video to help Thais learn more about contactless payment. This initiative is part of Visa's on-going effort to support Thai consumers and businesses to adapt to the new normal.
The two-minute video is aimed at debunking common security misconceptions about contactless card payment. Visa is also partnering with leading social media influencers in the financial, business, and lifestyle areas to help spread the message.
Suripong Tantiyanon, Country Manager for Visa Thailand, said: "Visa is committed to helping Thai consumers and businesses adapt to the new normal as they are looking for a faster, safer and more hygienic payment option. We believe that education is the key in the adoption of contactless payments and this is the main reason why we are investing our resources to produce the educational asset specific for Thai audience."
Common security misconceptions addressed in the contactless educational video include:
#1: Is tapping to pay secure?
Yes. Just like the trusted security of chip cards. To make a payment, your contactless card must be placed within 5 centimeters of the Contactless Symbol located on the checkout terminal in order for the sale to take place (so you can't pay accidentally).


#2: Can anyone with an electronic payment terminal scan the contactless card in your wallet?
No. Electronic payment terminals are only issued by banks, and rigorous checks are made before they are issued to merchants. In addition, the terminal will not be able to read your card if you have multiple cards in your wallet.


#3: Does double tapping mean a double charge?
No. Payment terminals are designed to make only one transaction per card at a time.


#4: What do I do if my Visa contactless card or smartphone that has my card embedded is lost or stolen?
If your Visa card is lost or stolen, or you believe there has been unauthorized activity on your account, contact your issuing bank immediately. Additionally, smartphones these days come with an extra layer of security, such as face scan or finger scan, and this prevents anyone from accessing your device.
Making payments with contactless card is gaining traction among Thai consumers. According to Visa's Consumer Payment Attitudes study1, four in five Thais (79 percent) are using contactless cards for payments more than they did two years ago. At the same time, three in four of the non-users have expressed a clear interest in adopting contactless payments in the future, citing benefits of innovation, speed and ease of usage.
"Contactless technology enabling a fast, convenient and secure payment experience is one of the trends defining the future of payments. While we constantly innovate and evolve our products and solutions to provide consumers and businesses with digital payment options, we believe that equipping consumers with the right information must also go hand in hand in order to make their transition to new payment methods frictionless and sustainable," concluded Suripong.
The contactless educational video is now available through Visa's official Youtube channel. Please click here to watch the video.
1 The Visa Consumer Payment Attitudes Study was conducted by ENGINE insights on behalf of Visa in August 2019 across Singapore, Indonesia, Malaysia, Thailand, Vietnam, the Philippines and Myanmar. Total sample size is 5,102 including 505 working adults in Thailand aged 18-65, with a minimum monthly income cut-off of THB 15,000.
About Visa
Visa Inc. (NYSE: V) is a global payments technology company that connects consumers, businesses, financial institutions, and governments in more than 200 countries and territories to fast, secure, and reliable electronic payments. We operate one of the world's most advanced processing networks — VisaNet — that is capable of handling more than 65,000 transaction messages a second, with fraud protection for consumers and assured payment for merchants. Visa is not a bank and does not issue cards, extend credit or set rates and fees for consumers. Visa's innovations, however, enable its financial institution customers to offer consumers more choices: pay now with debit, pay ahead with prepaid or pay later with credit products. For more information, visit https://usa.visa.com/, visacorporate.tumblr.com and @VisaNews.